New Redmi 9 prices are too low for a smartphone with a quad-camera setup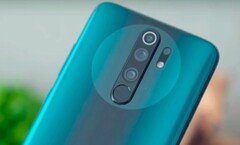 New supposed prices for the upcoming Redmi 9 smartphone have been published, and they are very affordable. It is claimed that the cheapest Redmi 9, with 3 GB RAM and 32 GB storage, will cost just US$139.99. That's for a 6.53-inch device with a quad-camera setup and an 8-core MediaTek Helio G80 processor.
Several price-related leaks concerning the Redmi 9 have been reported lately, with the alleged price falling from US$199 to around US$150. However, it seems the affordable and not too poorly configured smartphone will actually cost even less according to new information from Gizmochina's sources. Apparently, the entry level 3 GB + 32 GB device will cost US$139.99 and the 4 GB + 64 GB variant has a price tag of US$149.99.
If these end up being the accurate prices for the Redmi 9 then it seems likely the new smartphone from Xiaomi will fly off the shelves. Rumored specs and features for the Redmi 9 include a 6.53-inch Full HD LCD screen, a generous 5,000-mAh battery, a fingerprint sensor on the rear, a quad-camera setup (13 MP + 8 MP + 5 MP + 2 MP), and even a selection of colors for the discerning customer to choose from: gray, sunset purple, and green.
On top of that, for US$139.99 or US$149.99, Redmi 9 buyers get an 8-core MediaTek Helio G80 chipset that can utilize 2x Cortex-A75 cores operating up to 2 GHz and 6x Cortex-A55 cores for daily processing duties. The incorporated ARM Mali-G52 iGPU can boost to 950 MHz. The Redmi 9 is starting to look like it could be yet another huge seller for Xiaomi, and it is expected to be released on June 25 or even sooner.